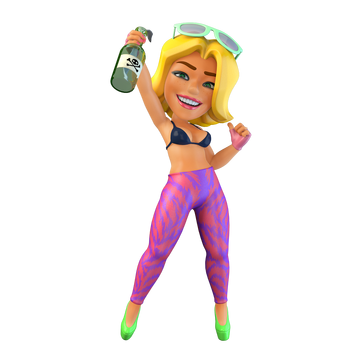 "Burn baby burn!"
Firestarters hate authority and love to bring 'hoods crashing down with liberal applications of burning liquid. They make a beeline straight for the opposing Mansion and won't stop until it's a burning ruin!
---
Troop Summary
The Firestarter is the eighth troop available in the Juice Bar.
Firestarters will always head straight for the Boss Mansion and they will do whatever it takes to turn it into a burning ruin!
Firestarters take up 4 housing space and cost a lot of Juice, but their ability to attack the Boss Mansion from range makes them extremely valuable!
Firestarters can be upgraded 4 times, every upgrade will increase the Firestarters damage per second and hit points.
---
Tips and Tricks
Firestarters can throw their flaming cocktails across one building. This allows them to attack a Boss Mansion from a distance!
Clear a path to the Boss Mansion using your Dozer and send in some Firestarters to finish the job!
Firestarters can easily throw their cocktails onto the roof of any Boss Mansion that is left unprotected near a perimeter road!
| Preferred Target | Housing Space | Speed | Movement Speed |
| --- | --- | --- | --- |
| Boss Mansion | 4 | Fast | 2.5s |
| Level | Damage Per Second | Recruit Cost | Hit Points | Training Ground Level Required | Training Time |
| --- | --- | --- | --- | --- | --- |
| 1 | 57 | 1700 | 70 | N/A | N/A |
| 2 | 74 | 2300 | 85 | Level 3 | 1 day |
| 3 | 101 | 2900 | 102 | Level 4 | 2 days |
| 4 | 138 | 3400 | 123 | Level 6 | 5 days |
| 5 | 185 | 4000 | 150 | Level 7 | 1 week |