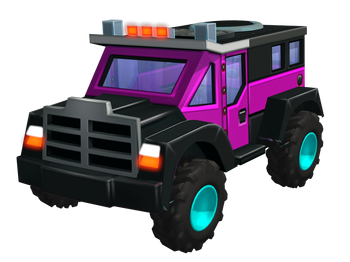 "Earn extra loot by robbing the armored truck that patrols your 'hood!"
The Armored Truck is a NPC that drives around the player's hood, when tapped on the truck will come to a halt as smoke is emitted from the engine. The vehicle itself has no offensive capabilities instead it relies on the ability to evade from the player by driving at high speeds.
Once immobilized, troops will head towards the armored truck's location and attack it until it is destroyed rewarding the player with a handful of gems.
It respawns once every 24 hours
Gem Giveouts
Edit
Currently their is no estimate in how many gems would be given to the player and it is not know whether or not other factors play a roll in gem payouts when destroyed.